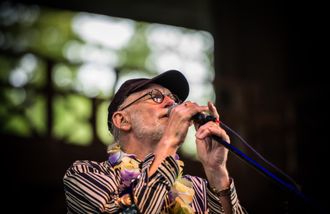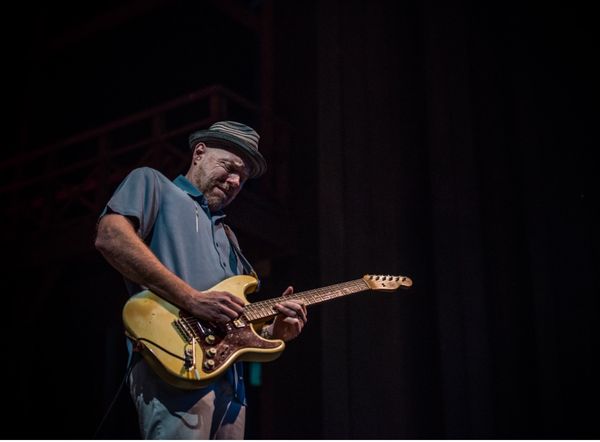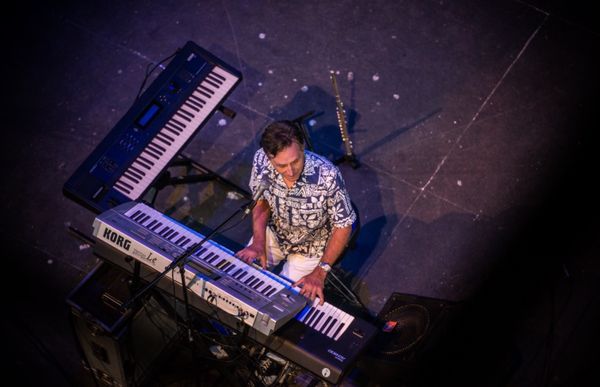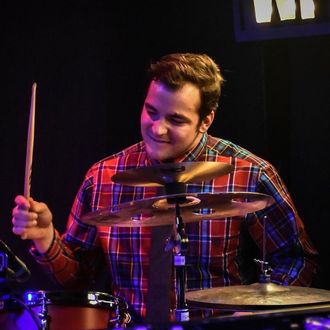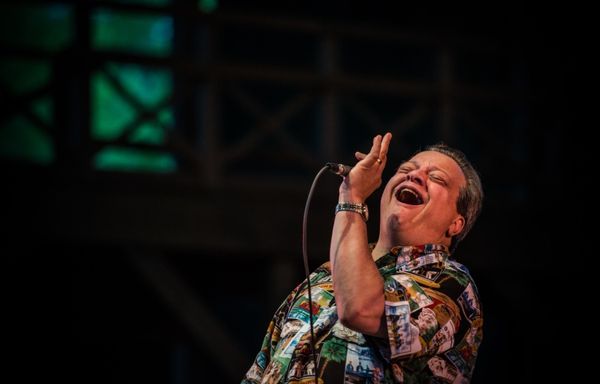 STEVE CABOT - Steve is a founding member of Phil Dirt & The Dozers. A captivating performer, Steve has a wonderful stage presence and an amazing voice. He has an uncanny ability to emulate the vocal styles of many of the most beloved musical artists, such as Roy Orbison, the Beach Boys, Frankie Vali and many more. Musically versatile, Steve also plays guitar, percussion and keyboards in the show.

MARK FRYE - Mark joined the Dozers in 1983.  A talented and multidimensional musician, Mark plays keyboards, saxophone, flute and bass guitar as well as contributing  vocal harmonies. Mark has extensive experience in other facets of the music business including arranging, engineering, production, and composition.  Mark has earned two "Emmy" awards for his original music soundtracks created for Jack Hanna's Wildlife documentaries. He has also created many successful advertising jingles and custom music for countless corporate campaigns.  Mark was signed to VIRGIN records in 1996 and released "Jack Hanna's World" CD worldwide.
TONY ALFANO - Tony joined the Dozer organization in 1993 as a veteran singer/guitar player for many great bands . . . including that of the U. S. Army Band. And, to put it mildly, he has been a whirlwind of enthusiasm ever since he arrived. An avid Beach Boys fan as well as a true lover of Oldies and Classic Rock, Tony has had the wonderful opportunity to perform on stage with such groups as The Beach Boys, Jan & Dean, The Temptations, JJ Jackson, plus many others. A born and raised New York native, Tony brings heart-felt emotion and superb presentation to each and every song he performs. He has reawakened the pure and heartfelt love for that special music that first inspired the Dozers to become full-time musicians!
HADDEN SAYERS - Hadden joined in the spring of 2006. Born in Nacogdoches, Texas, and raised in Sugar Land, Texas, Hadden began playing the guitar as a teenager and was immersed in live music while earning a journalism degree at Texas A&M University. After all-night jam sessions and performances with blues and Texas music legends Gatemouth Brown, Joe Ely, Omar and the Howlers, Eric Johnson and other musicians of different genres, Hadden moved to Austin, Texas where he began his "blues internship" with legendary bluesman BB King and his rhythm section "Silent Partners." Shortly thereafter he joined bluesman Lucky Peterson's touring band and spent time learning the finer points of keeping a juke joint band on the road.
After his stint with Lucky Peterson, Hadden returned to Houston, Texas to concentrate on writing songs. It was there he began a three year association with regional sensation Miss Molly and the Whips, making his recording and songwriting debut on her first two releases: "Miss Molly" (EFM 1992) and "In the Garden" (EFM 1993).
Hadden began work on his own album in late 1993 and the Hadden Sayers Band was born. After releasing five CDs and touring the United States and all over the world including Canada, Spain, France, Denmark, Holland, and Russia, Hadden moved to Columbus, Ohio in 2005 with his wife, a genetic researcher and university professor.
You can catch Hadden downhill skiing, riding his motorcycles, and enjoying classic cars and anything Tex Mex!
Max Marsillo "Max Marsillo is a Columbus based drummer, composer/arranger, and educator with a B.M. in Music Education from Capital University. In his years since post graduation, he has had the opportunity to play at major venues and festivals both locally and all over the world. He has performed with Angela Perley, Whirlybirds, Hadden Sayers Band, Safety Squad, and his own group in addition to others. He has studied with Bob Breithaupt, Ted Rounds, Eric Paton, Bobby Sanabria, Matt Billingslea, and Matt Garstka. Besides performing, Max Marsillo is a published composer by Tapspace publications and also teaches drums and percussion privately."

PHIL DIRT - In 1981 on a cold, lonely night, in a dark and smoke-filled bar room... Phil Dirt was born. Those lucky enough to be present probably had no idea that this single event would have such a wonderful long-term impact on so many people. Who would have guessed that in just a few short years Phil Dirt and the Dozers would have traveled the continent performing to thousands of fans... have several albums to their credit... appear on local and national television including their own TV show... and be the focus of hundreds of newspaper and magazine articles! True, Phil Dirt is a figment of our imagination who exists only in our hearts but he HAS become an essential part of Americana: a nostalgic link to our past who continues to remind us of those great times we once shared. And like an old family friend, Phil will continue to live on in our hearts for many, many years to come.
 
Emeritus Band Members:

Bill Lehr - Bill Lehr, a founding member of the band, was significantly responsible for the success of  Phil Dirt and the Dozers today.
His presence on and off the stage is well respected to this day. He fronted the band from 1981 until his retirement in 1998. Bill is a very talented and brilliant entertainer.

Mark Milligan- The Dozers original keyboardist, Mark was a part of the band from 1981 to 1983. After leaving the Dozers, he had a very successful career as a Bank executive. Mark is a happy and talented fellow who was a delight with whom to share the stage. 

Bill Lefavor - Bill was an original member along with Steve, Bill, Howard, and Mark Milligan. He was lead guitarist and vocalist from 1981-1983 and had a great rockin' energy onstage.  A successful entrepreneur, His now resides in Raleigh N.C.
In Memoriam:
Rick Frye – Like younger brother Mark, Rick joined the band in 1983 and immediately made an important contribution to the Dozer sound. A seasoned professional, Rick's extensive knowledge of 50's and 60's musical heritage was showcased in a way that fans came to know and love. A low key, mellow guy until he got on stage, his exuberance on the drums was controlled only by the fact that he had to sit to perform! Rick's dry wit at the most unexpected moments during the show was loved and expected by everyone and became a favorite show stopper. Adding great vocals to Chuck Berry, John Lennon and Little Richard numbers, Rick was an extremely talented musician and drummer and was a tremendous asset for 24 years to Phil Dirt & The Dozers. Rick passed away unexpectedly on January 5, 2007 immediately following a performance in Williamsburg, Virginia. He will forever be remembered in our hearts and in our music.

Craig Goodwin – Craig was a great friend and wonderful musician and a  part of the Phil Dirt family from 2002 until his death in 2013. He was a generous and kind soul with tons of talent....we miss him at every show.

Howard Kandel – Howard was the original bassist for the band and played with the original guys from the 1960's until his death at age 53 in 1997. We will always miss his humor, friendship and great contributions to Phil Dirt and the Dozers.